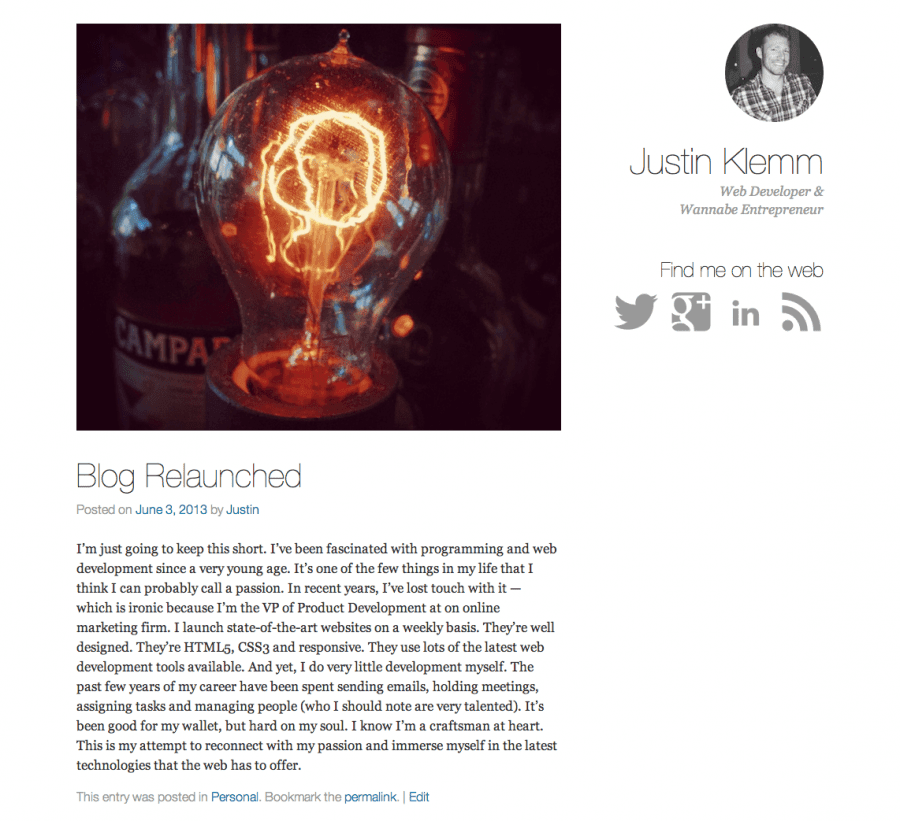 Crisp Persona WordPress Theme
Crisp Persona is a legacy WordPress theme that I created in 2013. It's quite outdated at this point but feel free to use it if you'd like.
It's a sleek, responsive theme meant for personal blogs (although it can be used in various situations). I've chosen clean, crisp fonts and colors to highlight the content of the blog. There are simple options available for adding an avatar (or logo) and specifying social media links. The theme is responsive, which means that it will adjust itself according to the screen size of the viewing device. In other words, Crisp Persona is mobile and tablet friendly. I've released it for free under the GPL license.